Life on a yacht is a whirlwind of well-refined luxury. From the very second you step onboard you are instantly transported to a world where every whim and fantasy can quickly become a reality. From home-baked French patisseries for breakfast to massages at your private spa, sunset views from the hot tub with champagne in your hand and dazzling seven-course dining and sommelier pairings from your private chef. Superyachts have perfected the art of living well. AvYachts Members are invited to access this high-class hidden world and to embrace the art of living with our AvYachts instant yachtification programs.
But beyond the yacht, charter guests may want to pair the freedom and finesse of private jet or first-class air travel with their yacht life experience. Your journey to regal living shouldn't have to wait until you arrive at the port, it can begin the very second you step out of your front door.




The Perfect Partnership

First-class air travel is synonymous with the luxury yacht lifestyle and provides the perfect complementary service. As the majority of the worlds finest superyachts can be found lining the lavish harbors of the Caribbean or the million-dollar marinas of Miami, many AvYachts members will find themselves traveling to start their amazing onboard experience.


Cut Out Airport Stress

Leave the fuss of regular air travel behind. With private jet travel, high-flyers are usually whisked away by a private chauffeur directly to their chosen airport. All the pesky paperwork has usually been pre-approved, so even if you are flying to the far-flung shores of the Caribbean or Cuba, you don't need to hang around in tireless queues. A swift drink in the lounge if you wish, and then it's a few steps onto your very own private aircraft. For those flying first-class commercial - there is access to the private lounge for cocktails, canapes, and comfy loungers to relax in prior to your flight.




The Onboard Experience

Kick back and relax as you glide seamlessly to the sky. Another pleasure of private yacht travel is working wonderfully on your very own schedule. As the flight will only accommodate you and your entourage you don't need to worry about waiting for late passengers, making small talk, or having strangers interrupt you. Being the center of attention in the sky means that the crew has all the time in the world to ensure you truly do have a pleasant journey. From hot towels to cool drinks, spacious seats, a desk to work at with quality Wi-Fi – this is the epitome of flying in style. Flying in first-class cabins, also have a strong feeling of privacy with private pods, full lie down beds, showers, and amazing service.



Wine and Dine Sky High

Most private jets and first-class cabins come complete with glitzy state of the art galleys where the cabin crew can whip up amazingly delectable dishes or nutritional nibbles if you are on a short flight. White linen tablecloths, sparkling silverware, and smooth as silk service can turn your flight into a five-star restaurant experience. Top shelf spirits, luxury liquors, vintage whiskeys and specially imported wines will also keep your muscles relaxed and your tastebuds puckered.



A Silky-Smooth Transition

As you touch down in your dream yacht charter destination, there's no scuffling and waiting for bags. Simply step off your flight, and you will find your personal chauffeur waiting to whisk you away to your yacht.
The rhythm of fanciful living keeps rolling from the second you step foot on your yacht. Suddenly, you have a whole crew and captain to take care of you. Enjoy a chilled glass of champagne on deck as you tour your new and private floating hotel. From here on out, life becomes a well-orchestrated concert of al fresco breakfasts, snorkeling the luminescent blue shallows of the British Virgin Islands or riding in vintage cars around Cuba, partying in Miami or kicking back on the gauzy white sands of the Abacos. Back on board, its silver service suppers, sunsets in the hot tub, and movie nights beneath the stars.
The crew is so well-versed at gliding around this landscape that you will barely notice them pour you another glass of champagne, plump your pillows, fold your laundry, fetch the cigars, and pack picnic lunches for private tender afternoons.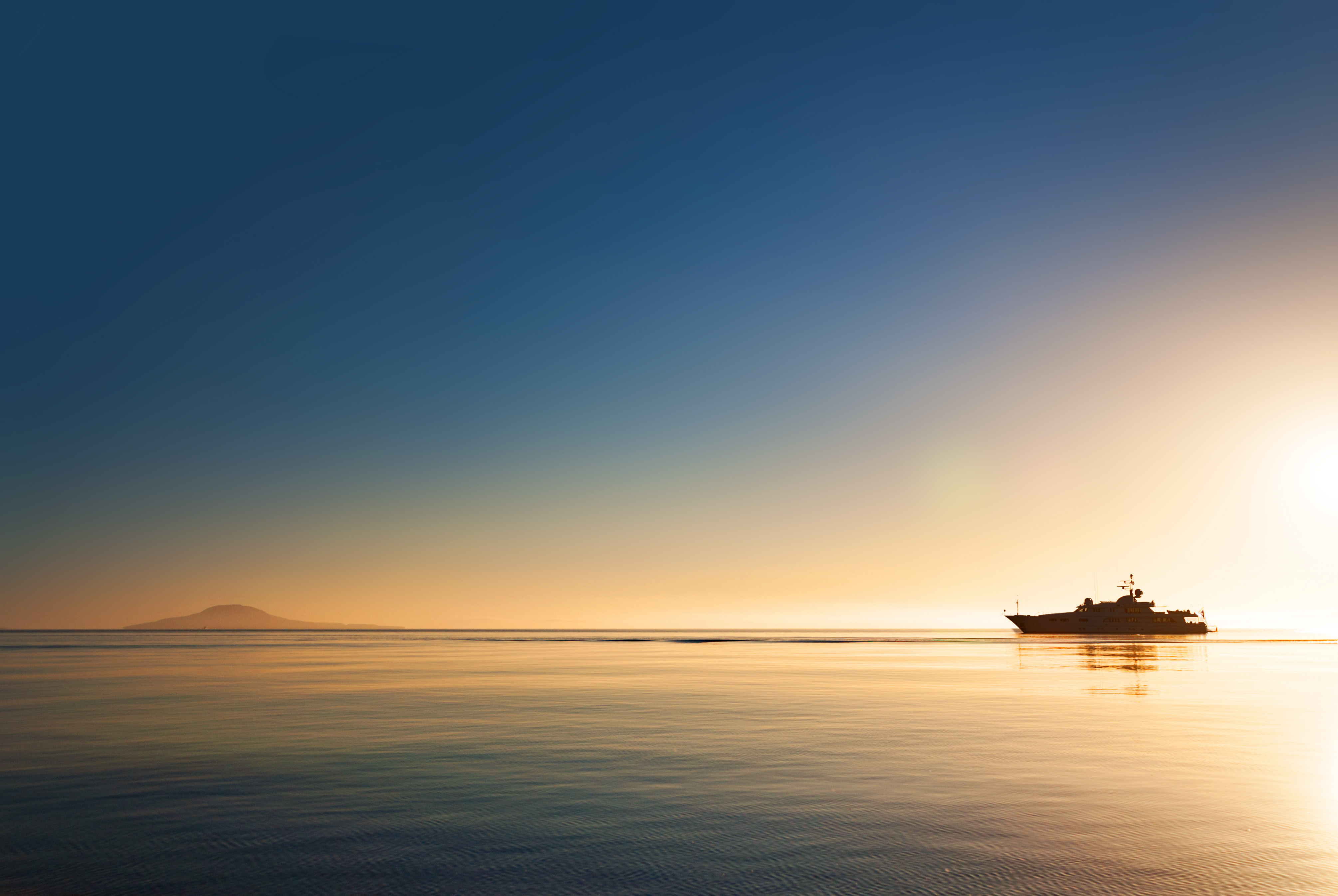 Make it Last a Little Longer

Leaving the yacht life behind certainly takes adjustment, which is why knowing you have your first-class tickets in hand or a private jet waiting on an airstrip for you, helps to draw out the experience just that little more. There would be no quicker comedown from the finely tuned world of yachting than a bustling airport and crowded flight. Instead, your private chauffeur will be there to help ease you back into reality on your way to the airport. Transfer yourself to the private lounge and wait in peace while you wait for your flight. When they call your flight, climb aboard, settle into your seats, and let the steward pour you a vintage scotch as the plane picks up speed and disappears into the clouds.