Recently AvYachts partnered with Elite Alliance - a partnership that will see members with a share in yacht ownership exchange a week on their yacht for three weeks at any Elite Alliance luxury property across the far-flung globe. With the cold winds of winter still closing in, all eyes should be firmly turned to the tropical climate of the Caribbean.
Blue waters, white sands, and a plethora of perfect properties, villas, and resorts to choose from – these are just five fabulous places we think are worth swapping a week in your yacht for…



Grand Isle Resort and Spa, Great Exuma

The largest island in the Bahamian Cays, Great Exuma, is a conclave of celebrity hideaways and super deluxe resorts. The Grand Isle Resort and Spa pack quite a punch, with its collection of bright white villas right on the ocean. Gourmet kitchens, custom furnishings, private balconies and a range of 1-4 bedrooms invites superyacht guests to make themselves at home. From the SeaStar spa to the Emerald Bay Golf Course, the infinity edged pool, and junkanoo bonfires on the beach – three weeks here is nothing short of perfectly pampered bliss.



Atlantic One, St John

For the penultimate Caribbean escape, you can't go wrong with the splendor of St John. The US Virgin Islands is a vision of white sand beaches, trilling hummingbirds, and dense mangrove forests. A sweet stay at Atlantic One offers guests a four-bedroom bespoke villa perched on a bluff above Rock Ridge Road. With a plunge pool and bubbling jacuzzi, large grassy backyard, and sumptuous indoor spaces that blend beautifully with al fresco balconies, you can watch the murmur of the sea all day long.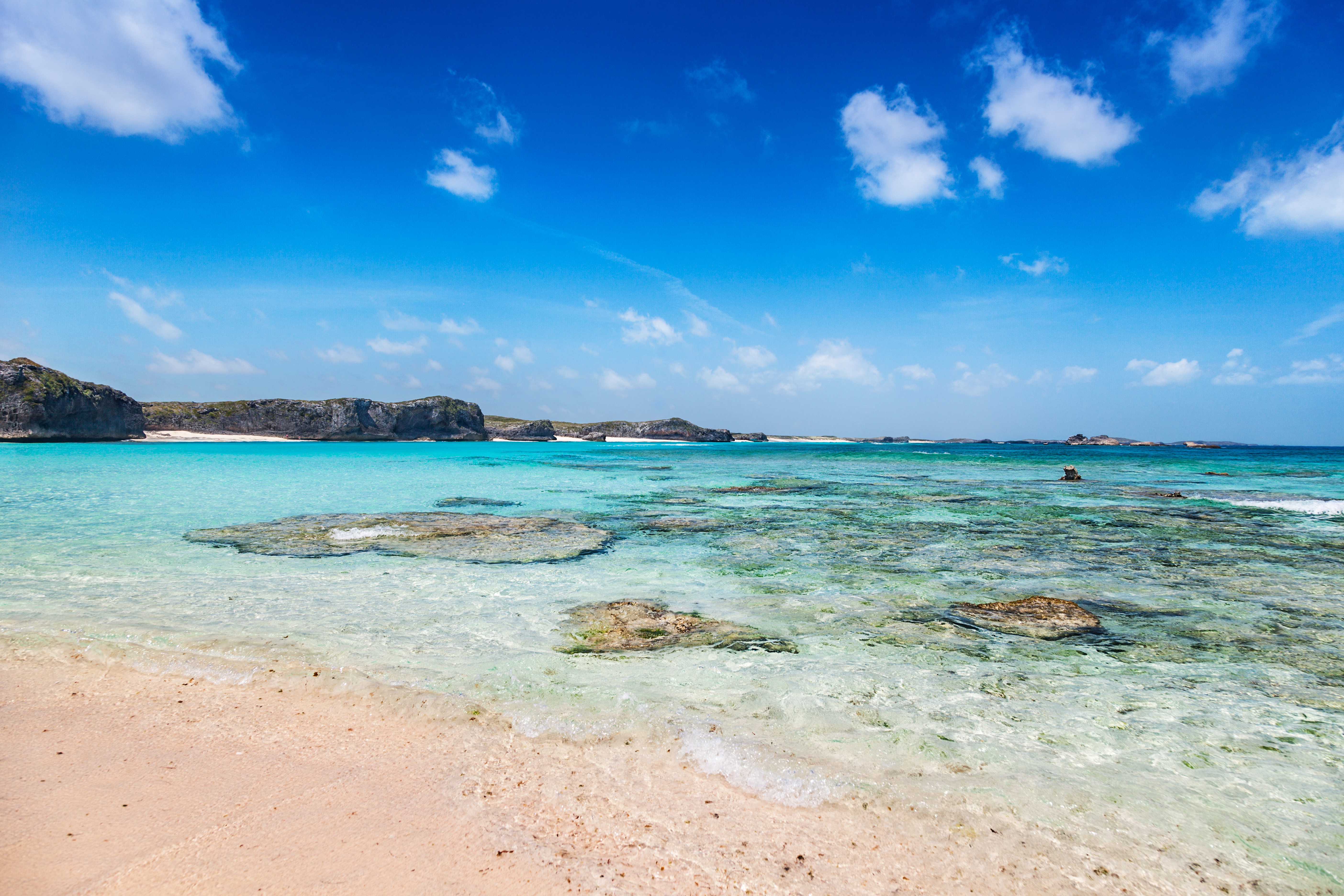 Long Bay Beach Club, Turks & Caicos

An archipelago of sheer luxury, the Turks & Caicos seems to have been heaven sent. 12 miles of floury white sand, waters as blue as an iris, and vibrant rainbow reefs set the scene for an incredibly laid back and local adventure. The Long Bay Beach Club boasts the very best of tropical living. The stunning iced white villa is a vision of modernity with a master bedroom that opens out onto the infinity pool, a grand master suite with a sprawling sundeck, and a well-equipped media room and kids room too. From horseback riding along the sands to teeing off at the golf course, and paddle boarding in the big blue – you will understand why they call the Turks & Caicos the last of the true exotics.



Grand Cayman Villas, Cayman Islands

Nestled in a private gated community in the glorious Grand Cayman, this collection of villas offers views of the Greg Norman-designed nine-hole course and the mangrove-lined lagoon. Guests staying at the impeccable beach chic villas have the bonus of unrivaled access to all the features and facilities of the Ritz Carlton Grand Cayman Resort. With no less than five restaurants, a lavish la Prairie Spa, and a thrilling waterpark, you can be sure that your trip to Grand Cayman can be as active or relaxed as you wish.



The Reefs Club, Bermuda

Despite in the vast Sargasso Sea, Bermuda is often still swept up with being a charmed Caribbean destination and one of the closest exotic islands to the USA. Pastel colored homes, pink sand beaches, and award-winning resorts are just the tip of the iceberg. The Reefs Club is one of the most exclusive places to stay, with critical acclaim for its splendid hospitality, rave reviews for its private pristine shell colored beach, and sparing no cost when it comes to lavish luxury suites. A dramatic infinity pool, sunset views from the deck, and a rooftop putting green -these are just a few of the fabulous features guests can enjoy at The Reefs Club.